Belgian construction blocks Clics and Clicformers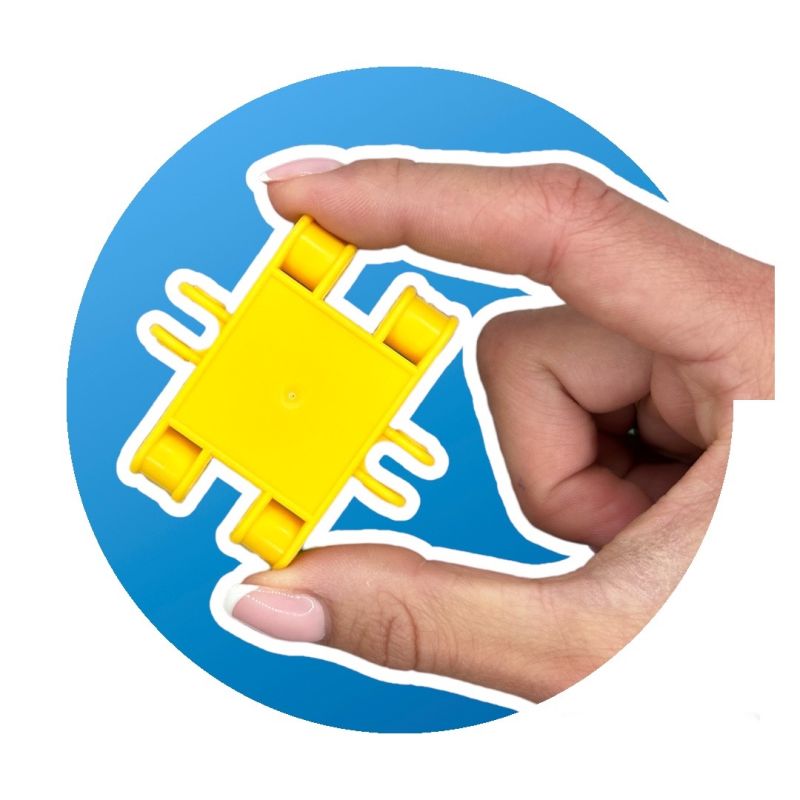 → Blocks Clics | 50 mm | 3+
→ Blocks CLICFORMERS | 60 mm | 3+

Construction blocks
CLICS are internationally recognized construction toys. Colorful educational blocks allow through a unique way of joining to build extremely interesting constructions. Flat and spatial constructions are created in a very easy way thanks to the instructions included in the sets. The created constructions are durable and allow you to play for many hours. The colorful blocks are extremely durable and the vivid colors encourage long play. All blocks are made in Belgium from certified materials and are completely safe. Blocks have received many international awards as toys that develop such kidsabilities as spatial imagination, motor coordination or small motor skills. They are ideal as a gift for little builders.
Construction blocks
CLICFORMERS is the next generation of plastic toys from Belgium. New matter, new way of combining and new - bigger sets. Each set of CLICFORMERS bricks is designed with kidsa and their developmental needs in mind. Blocks they develop creativity, problem solving, and emotional and intellectual development through good and creative play. Great blocks dla 4 latka!
What can be built with Clics and Clicformers bricks?

To put it in an absolute nutshell - a lot. It all depends on which set you choose. For example, construction blocks Clics Tuba 5-in-1 allow you to create a boat, a plane, a car, a truck and a duck with them. However, this does not mean at all that the fun ends there. You can't limit kidsmore imagination! There are as many as 69 pieces in this set, giving you plenty of opportunities to build vehicles, animals or buildings with them.
These plastic blocks Clics are sure to appeal to any 4-year-old. And how about Clickformers bricks? It's kind of like an upgraded version of the blocks. There are a lot more of them in each set and they connect together more easily. Blocks Clicformers can also develop kid in that they can learn a lot about the world through them. Just take a look at the Clicformers Construction Machinery 4-in-1 set (30 pieces). Thanks to them your kid will learn how to build excavators, forklifts and bulldozers. Playing with blocks is useful because it teaches problem solving and relaxes.

Blocks CLICFORMERS do not combine with CLICS blocks due to different components and construction material.