Obludarium blocks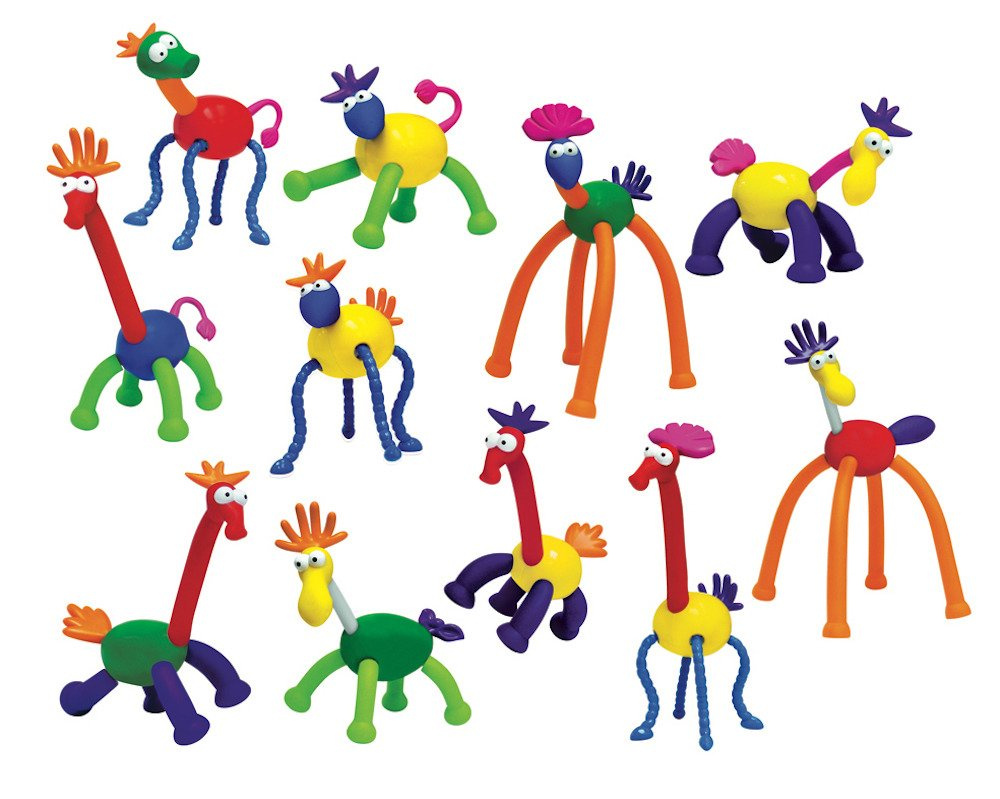 You can easily create truly unique pets with Obludarium bricks. This toy will appeal to both girls and boys. The blocks are made of high quality materials. They will surely be enough for many years of everyday fun. Their advantage is that they are pleasant to touch and easy to hold in the hand, which is especially important for smaller children. The blocks are also extremely colorful, which makes the fun even more fun. The sets contain a lot of elements, so they are perfect for spending time together, for example with parents or friends. You can also play with the blocks outside, because they are resistant to weather conditions. Funny animals will surely amuse your child, even on a very cloudy day.
Advantages of Obludarium blocks
Obludarium blocks are very easy to connect with each other. It is enough to press the selected element into the body and wait for the characteristic sound that confirms that it is holding well. Playing with these blocks can also play an educational role, because thanks to them the child can learn to recognize the basic parts of the body. He can also get to know certain types of animals, such as birds. These educational blocks also allow you to develop manual skills, because connecting elements together requires a moment of focus and precise movement by children's hands. In addition, if your toddler likes animals, he will surely like such a toy and will be playing with it for many hours. These are perfect blocks for a 4-year-old .
When playing with a set of educational blocks, a smile will certainly appear on the child's face. Particular attention is paid to the unusual way of connecting elements with each other. Selected parts of the body are pressed into the body until a characteristic sound is heard. In this simple way, a durable structure of the animal is created, which can be posed in various ways. And that's not all! From the built creatures and other sets, the child can create a whole zoo! It will be all the more special that it will include animals that are impossible to meet on a daily basis. Thanks to playing with educational blocks, the toddler will remember and learn to name the basic parts of the body, and will also be open to new ideas and original solutions.
-3%
99,21 EUR95,91 EUR