Meli Minis blocks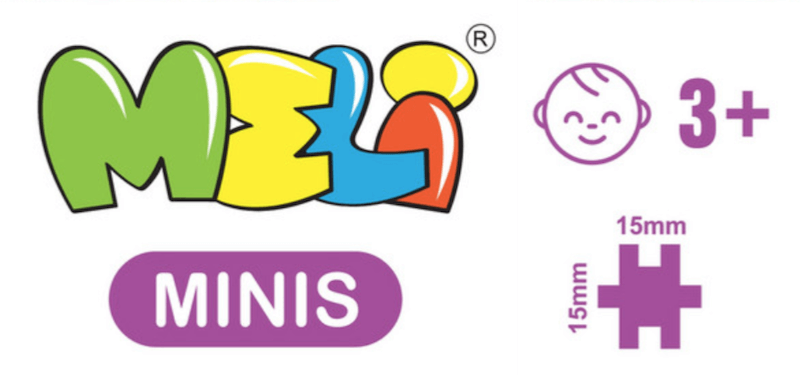 MELI Minis construction blocks guarantee interesting and developing fun.
These blocks are actually also a new kind of creative puzzle. All elements connect in a very simple way, and thanks to this, fancy mosaics or 3D structures are created. Small elements in children's hands are good developmental fun. Mapping pictures or building completely new constructions will certainly be interesting games. All blocks are packed in beautiful colorful boxes and they can certainly be a great idea for a creative gift.

What distinguishes the MELI Minis series?

This is an amazing portion of fun divided into series with different contents from 200 to as much as 2,800 pieces of small elements! Fancy pictures that are created with the help of these tiny, uniform pieces designed like puzzles with small dimensions, only 1.5 x 1.5 cm , are real fun for kids aged 3 plus. The included leaflets with recreational graphics can be used as inspiration for a start. However, the series is not limited to flat folding - you can create amazing spatial structures and shapes from it! The educational mission of the MINIS series is combined with fun - it is developing intelligence, spatial orientation, learning to recognize colors and developing manual skills of children.

By buying a set of blocks from the Meli Minis series, we guarantee the satisfaction of the child and many hours of great fun. With blocks of the size of 1.5 x 1.5 cm, creating requires concentration, so through play we teach the child to concentrate and be precise.

Educational form of play is a very important element during the child's development, but above all, it must be safe, which is why

all our products are made in accordance with the EN 71 standard, which is why they have the CE certificate, which defines the safety requirements of toys.