Educational set - Mini Waffle 500 EDUel blocks.
The set of blocks includes 500 safe flexible elements. In addition, the set includes 28 developing worksheets and a booklet with an overview. Learning through play is the greatest advantage of this set. A colorful box for easy packing.
Klocki edukacyjne - zestaw Mini Waffle EDU 500 el. 
Kolorowe, miękkie, trwałe i bezpieczne – idealne do nauki poprzez zabawę – niezwykły zestaw edukacyjnych klocków dla dzieci Mini Waffle EDU. Wersja mini znanych już klocków o znakomitych walorach edukacyjnych to idealny prezent dla malucha. Skryte w kolorowym pudełku, pozwalającym zachować porządek klocki to 500 elementów o znakomitych możliwościach konstrukcyjnych. Pobudzą wyobraźnię przestrzenną dziecka, wspomogą rozwój jego motoryki, a także zapewnią to co najważniejsze – znakomitą rozrywkę. Zestaw klocków dla pięciolatka zawiera także karty pracy i instrukcje, dzięki której możemy poznać wszystkie możliwości zabawki. 

Zupełnie nowe Mini Waffle to nowatorski, miękki, przypominający w dotyku gumę materiał o znanym nam kształcie.
Pomniejszony rozmiar daje znacznie większą mobilność oraz całkiem nowe możliwości.
Dzięki nowej technologii produkcji, którą zastosował producent klocki dają się wyginać oraz są ciche i bezpieczne w zabawie.
Zestaw 500 Edu zawiera 28 kart do rozwijających zabaw z zestawem Mini Waffle 500 elementów :
Pierwsze 13 kart to zadania naśladowania, uzupełniania i kontynuowania sekwencji oraz szeregów stworzonych z waffli.
Wpływają one korzystnie na utrwalenie nawyku linearnego wykonywania zadań, stymulują lewą półkulę mózgu,
ćwiczą logiczne myślenie oraz analizę i syntezę wzrokową.
Karty 14-28 przede wszystkim wspierają rozwój wyobraźni przestrzennej
i pomagają doskonalić sprawność ruchową dłoni i palców, czyli małą motorykę.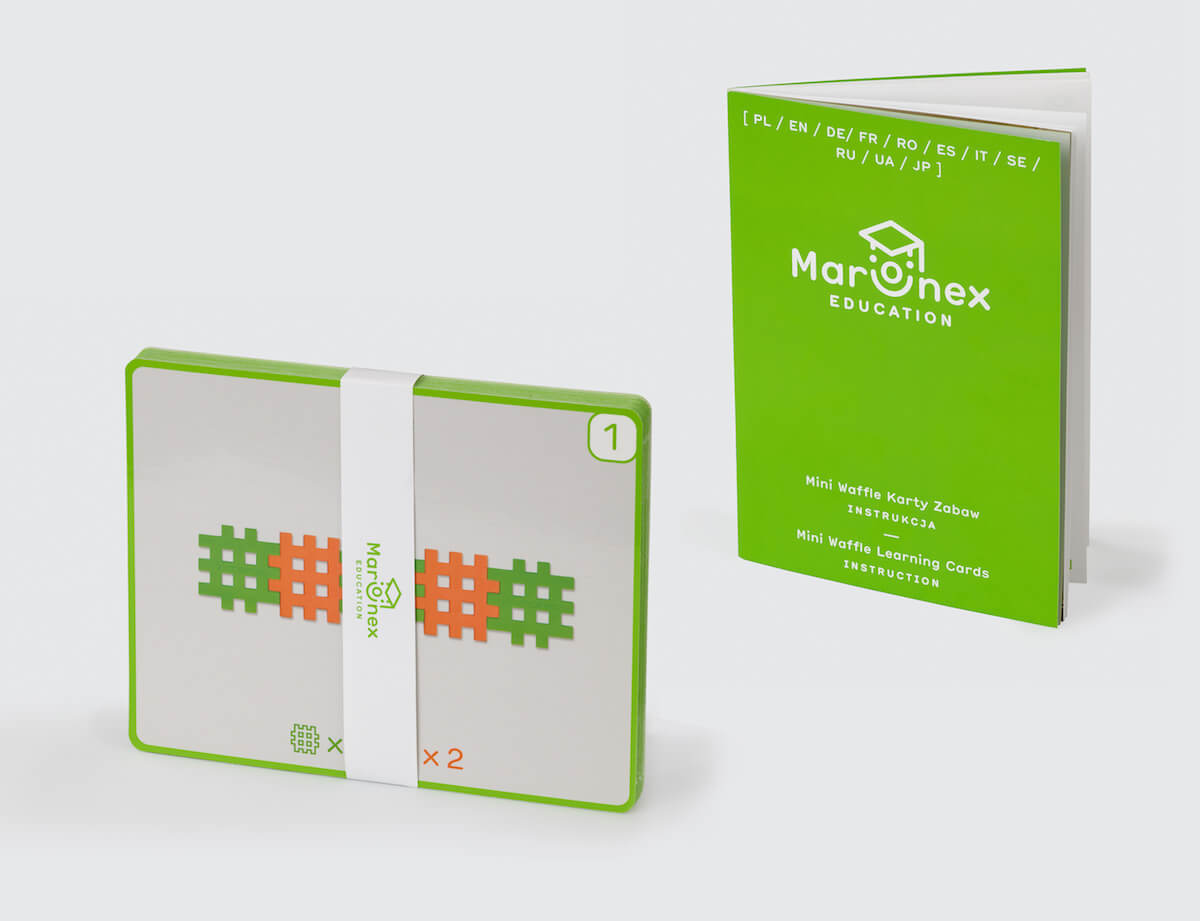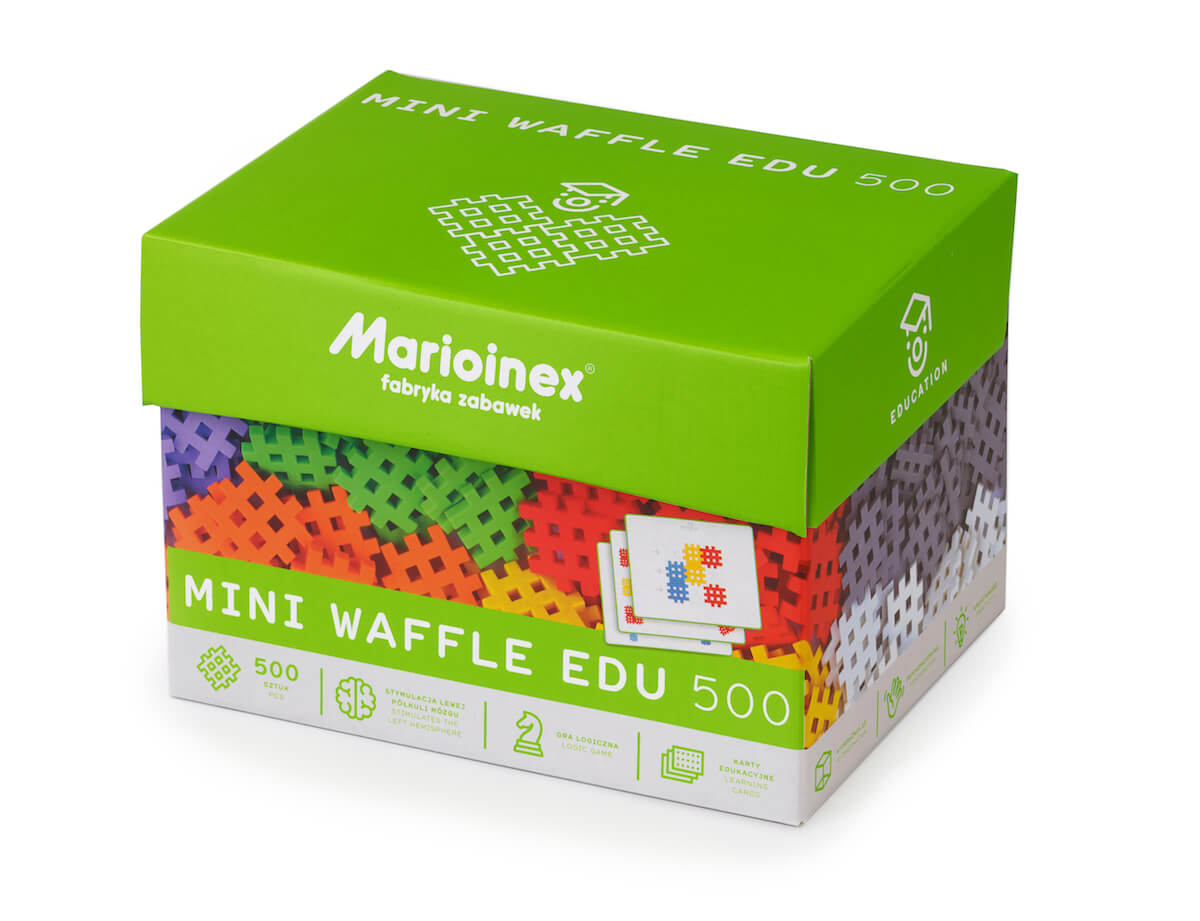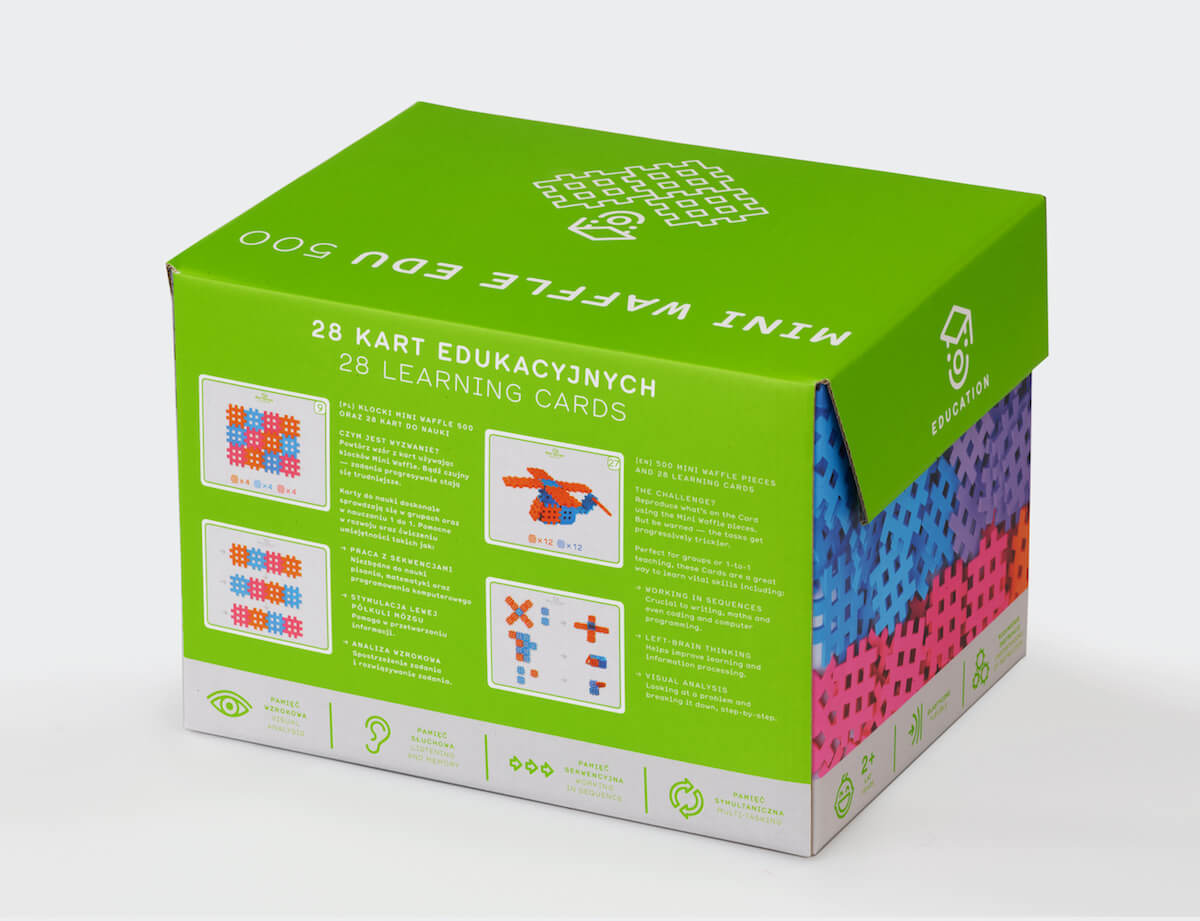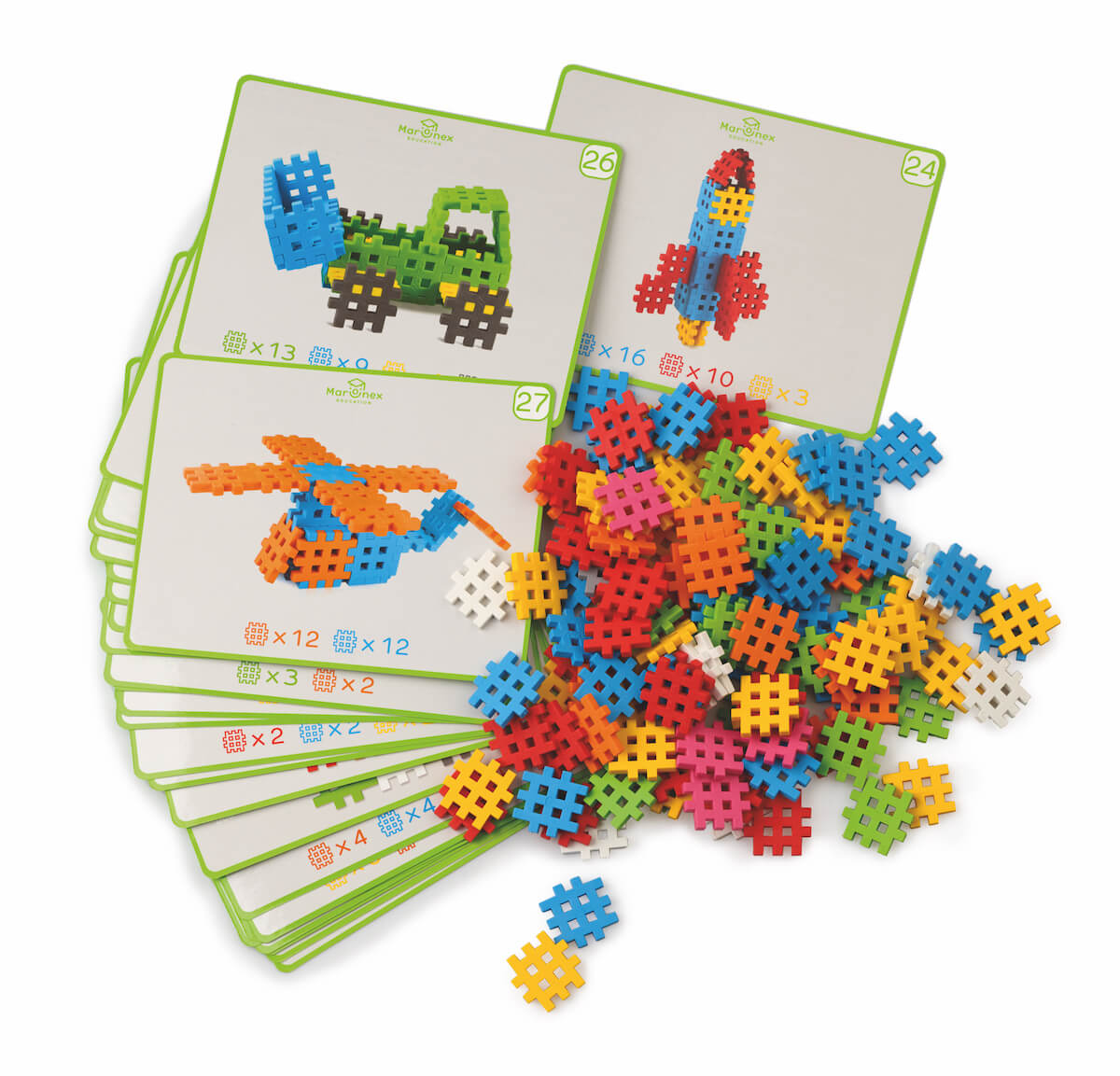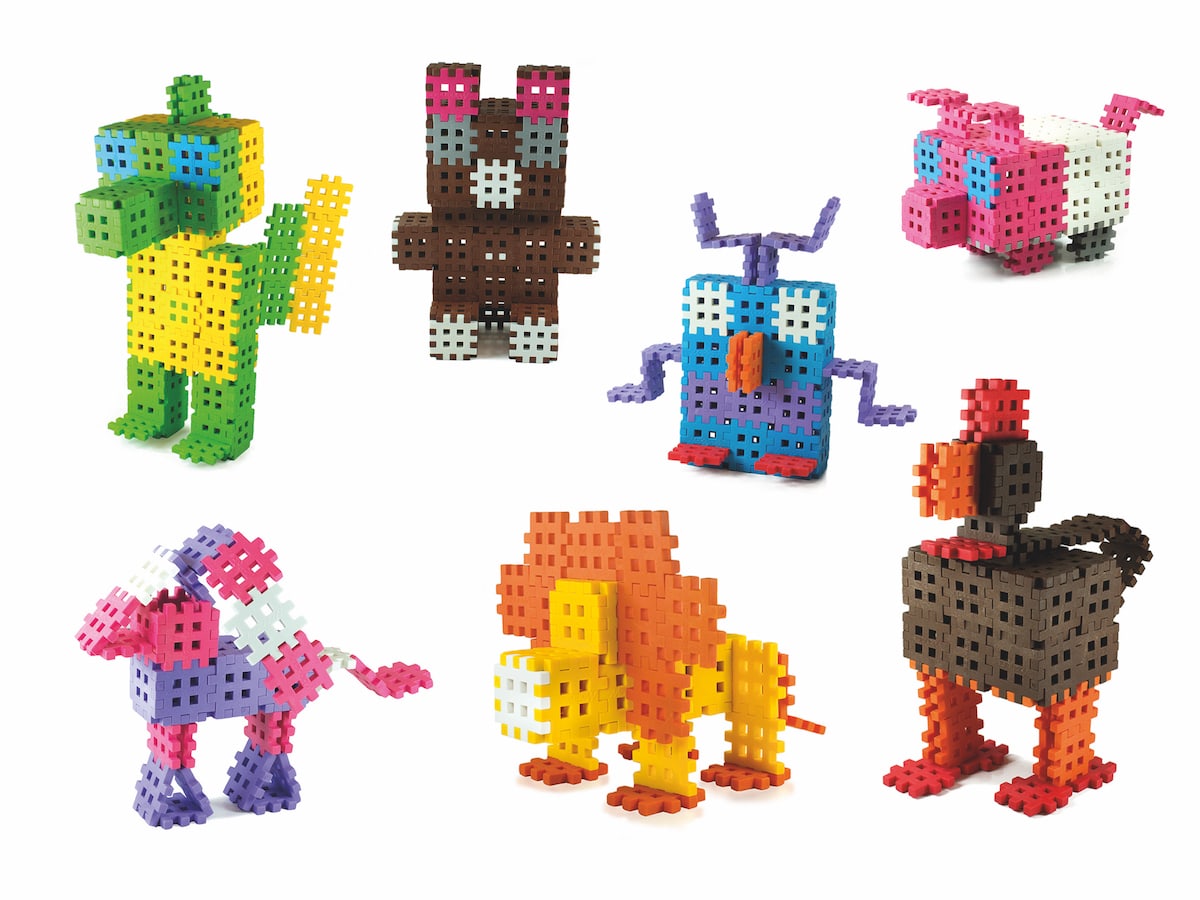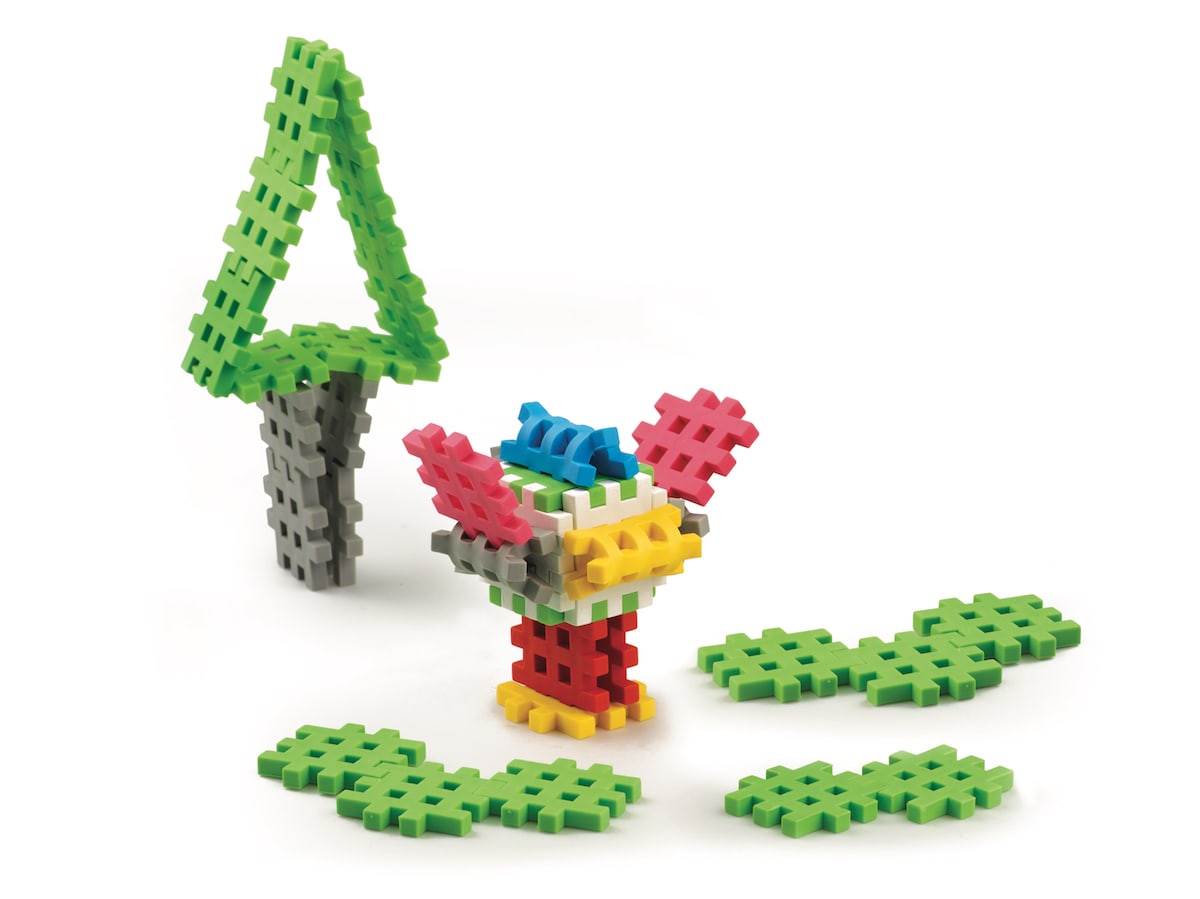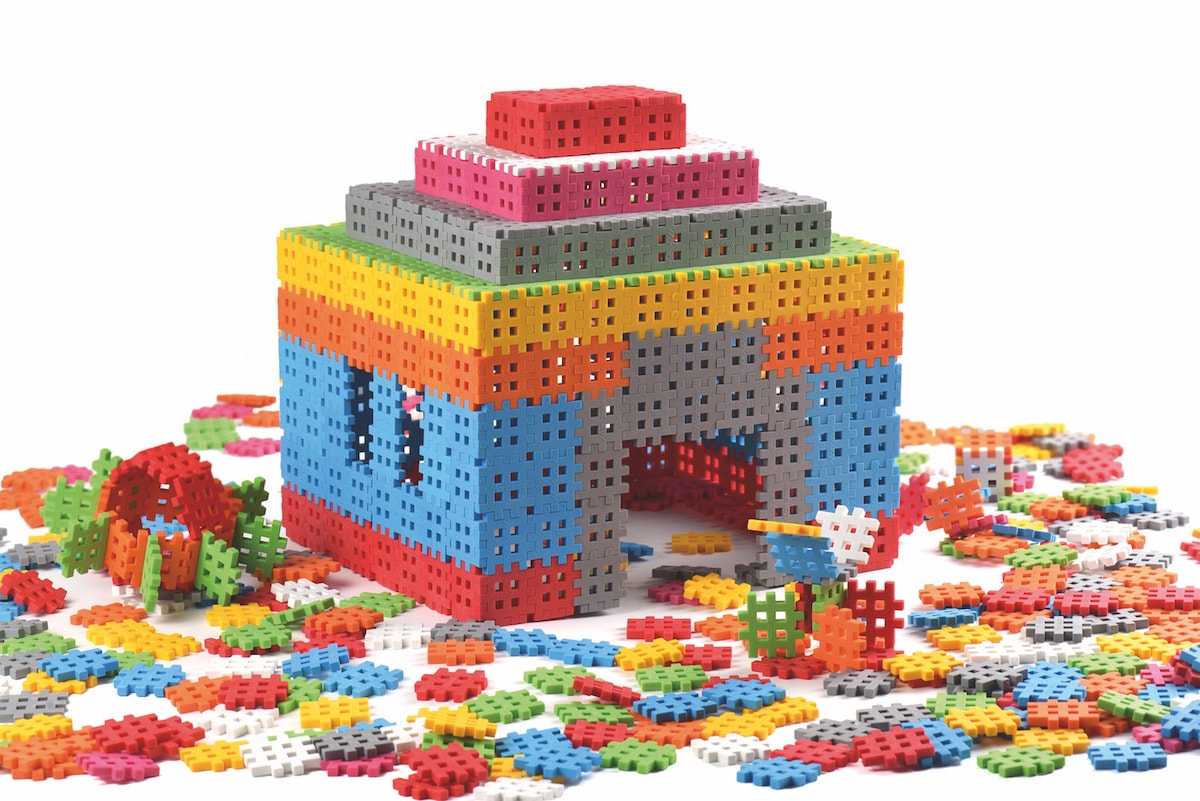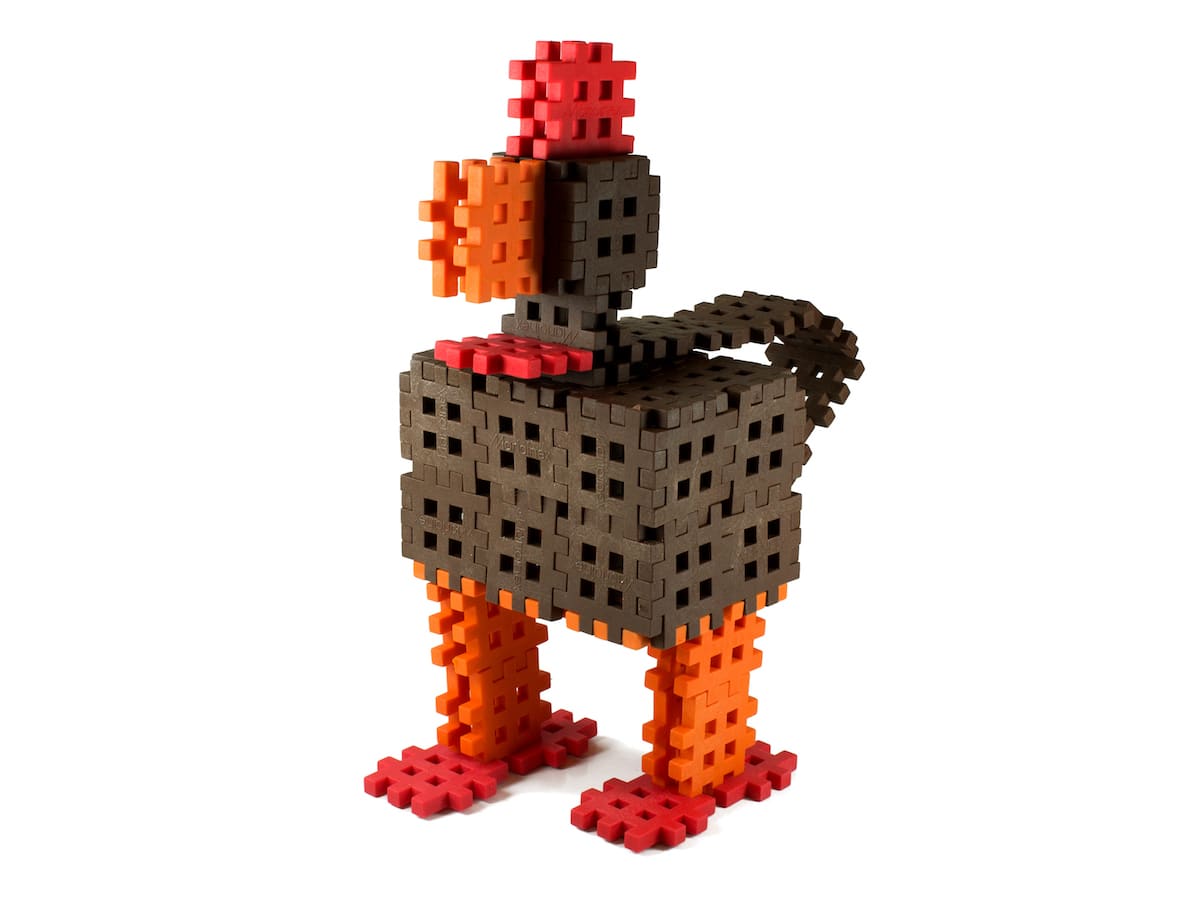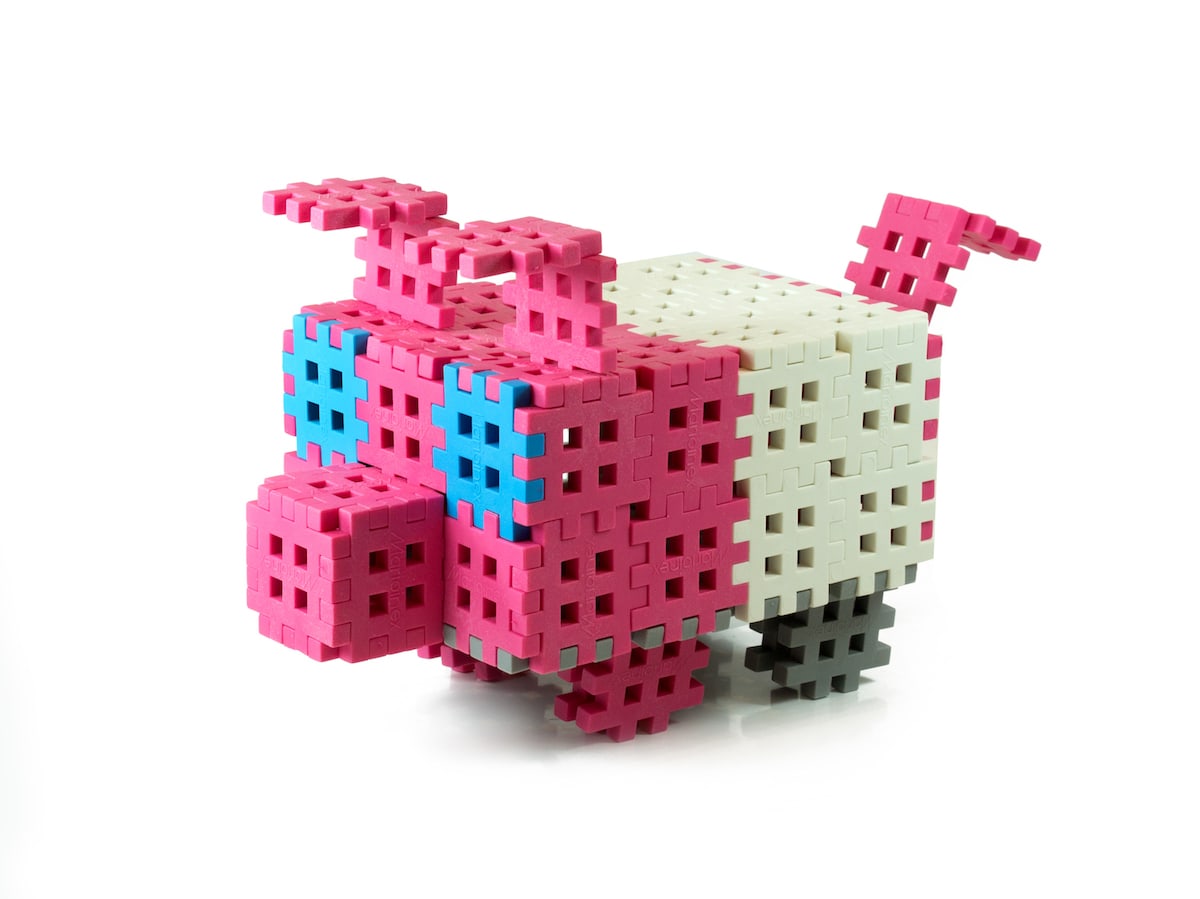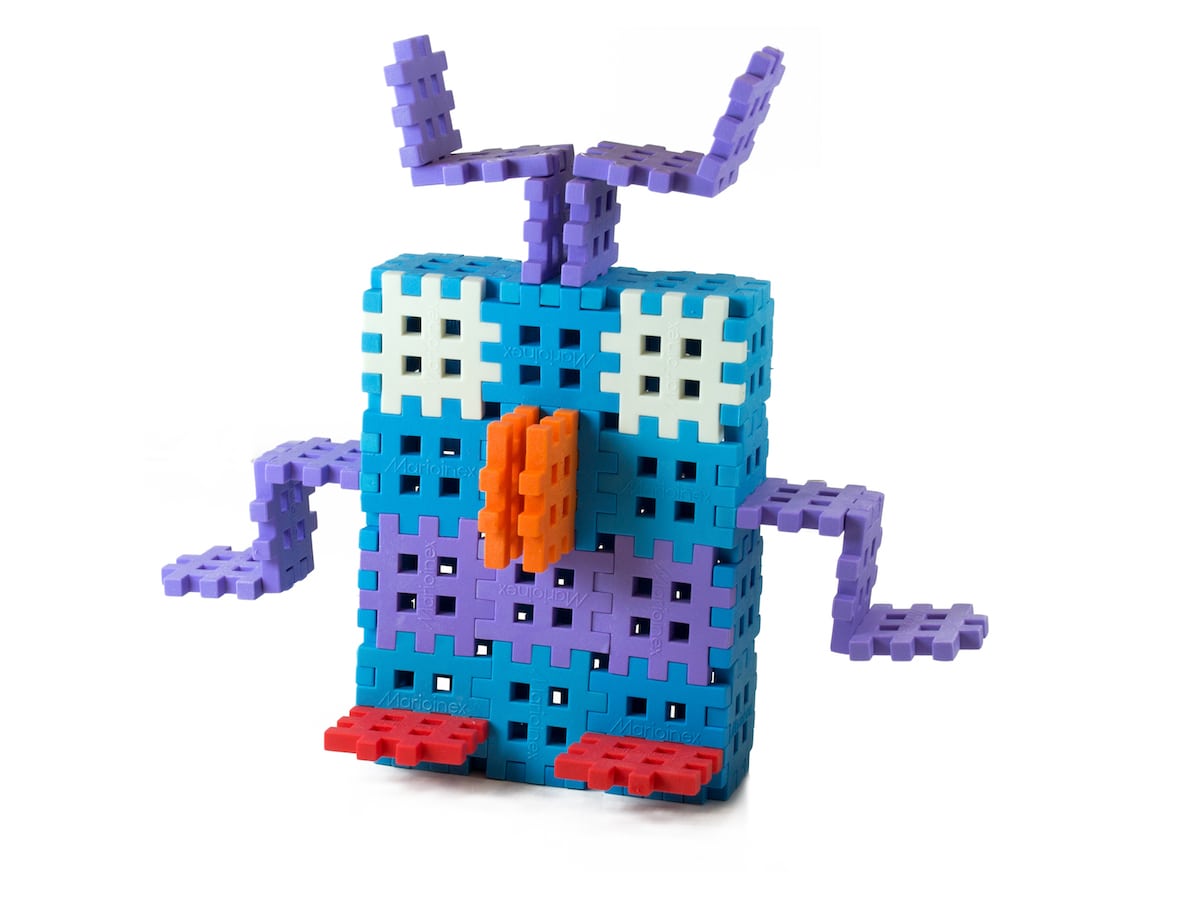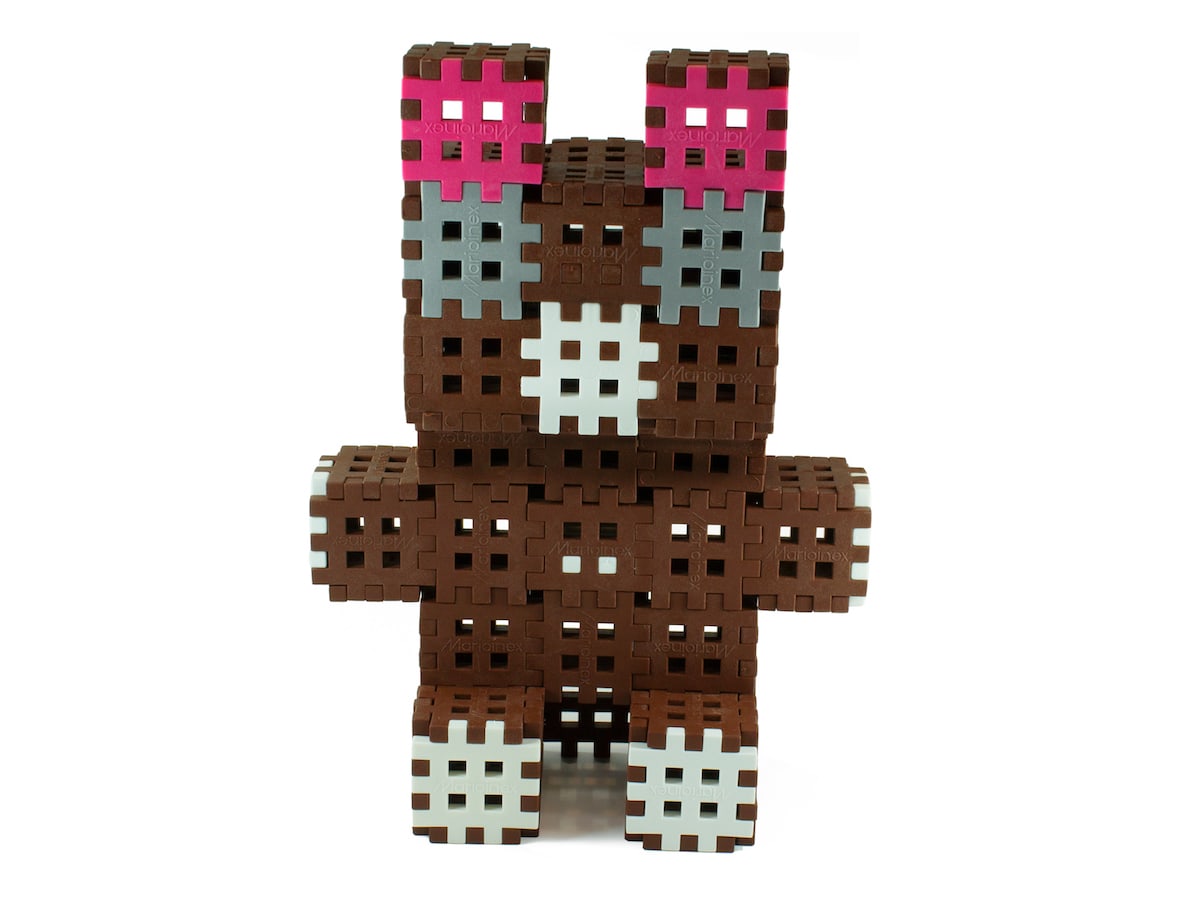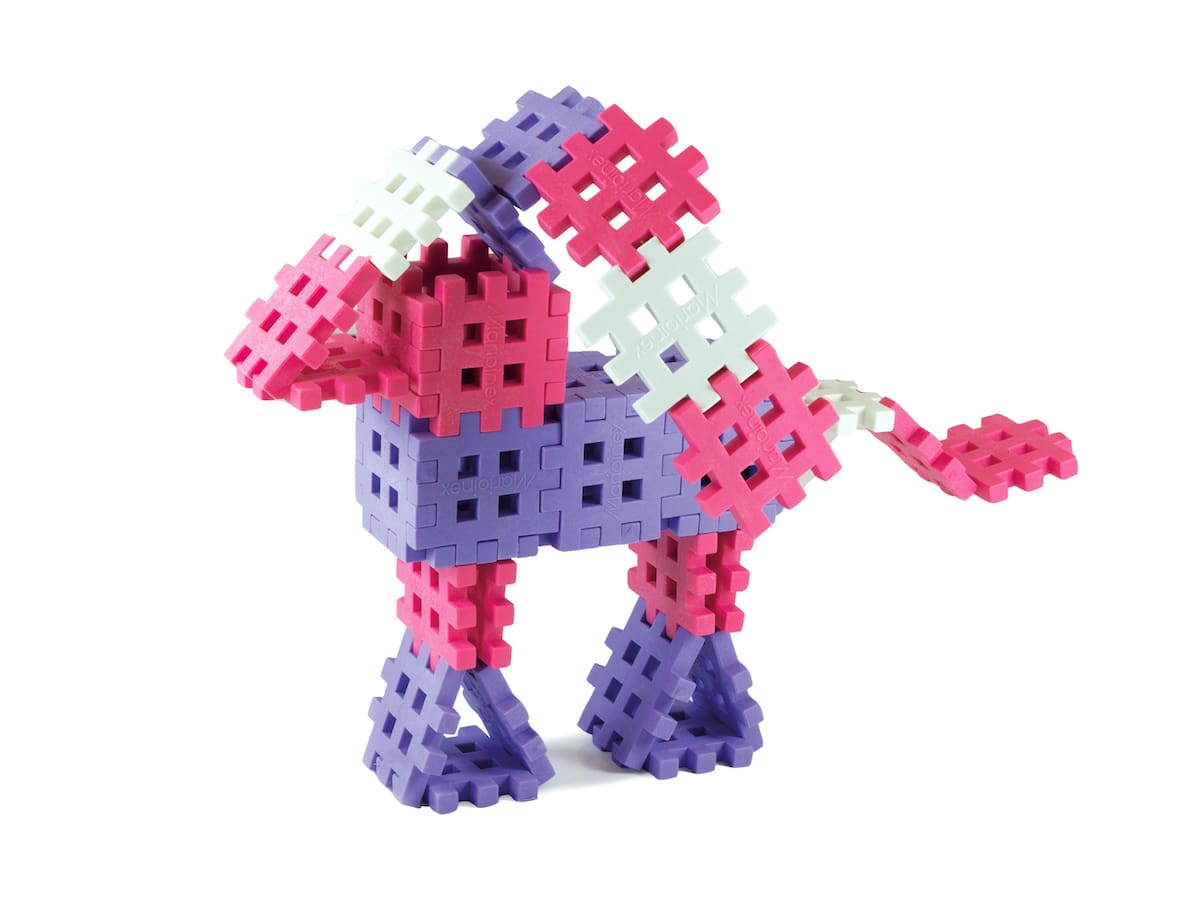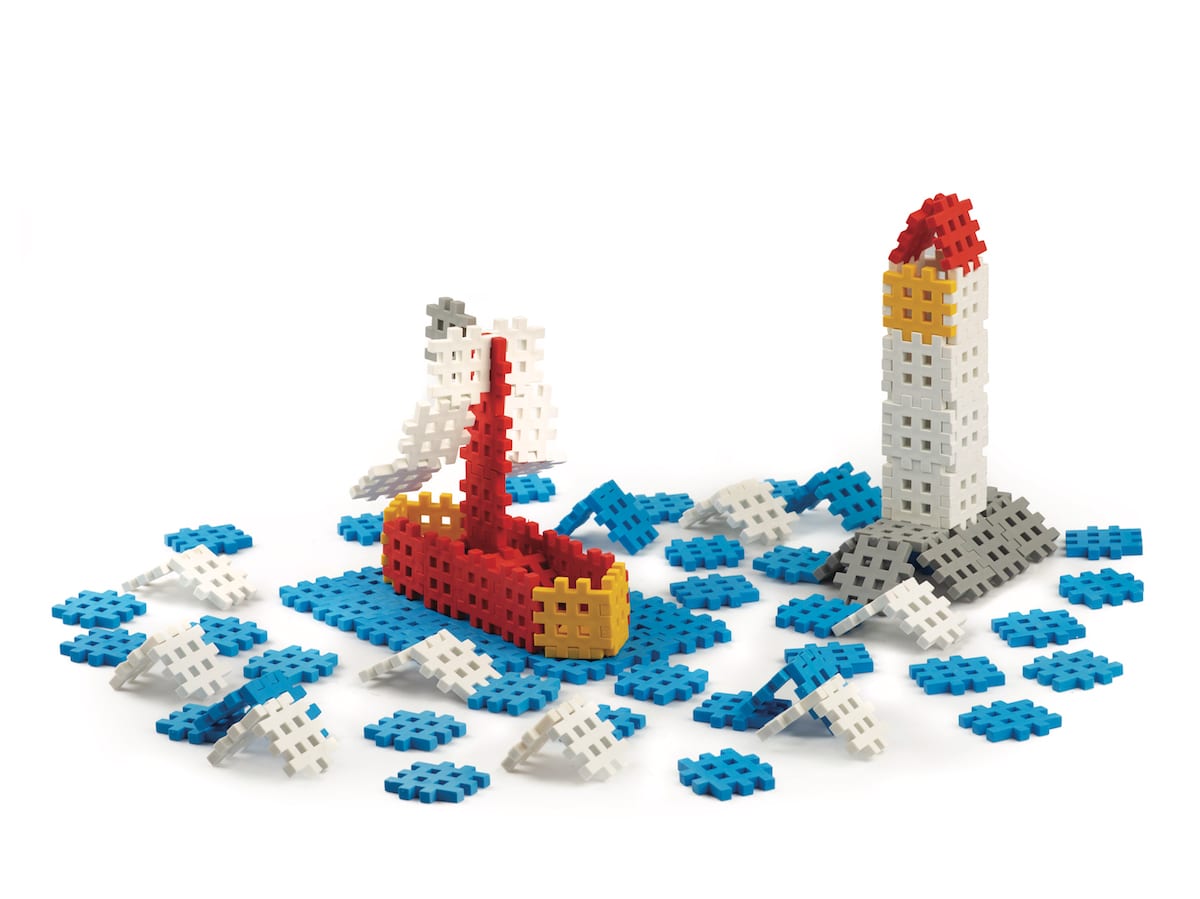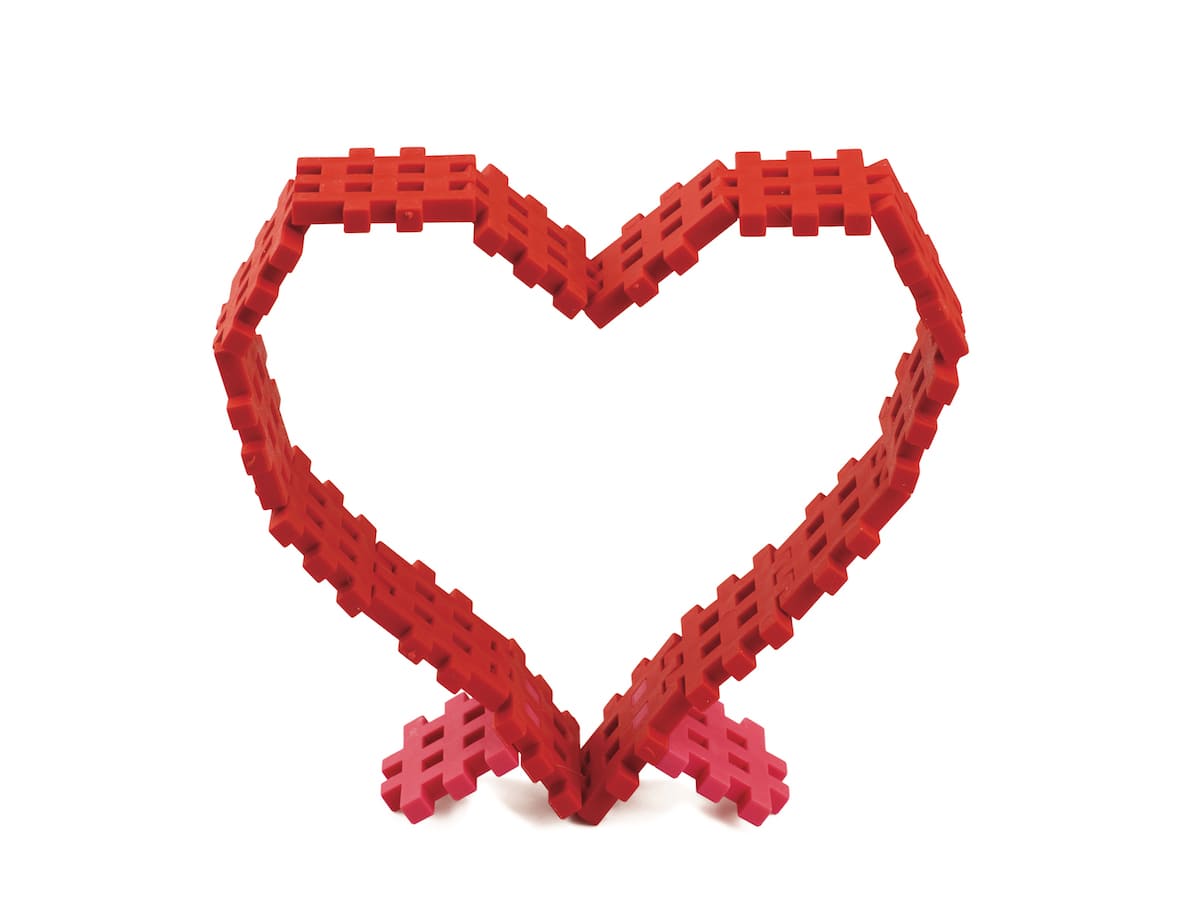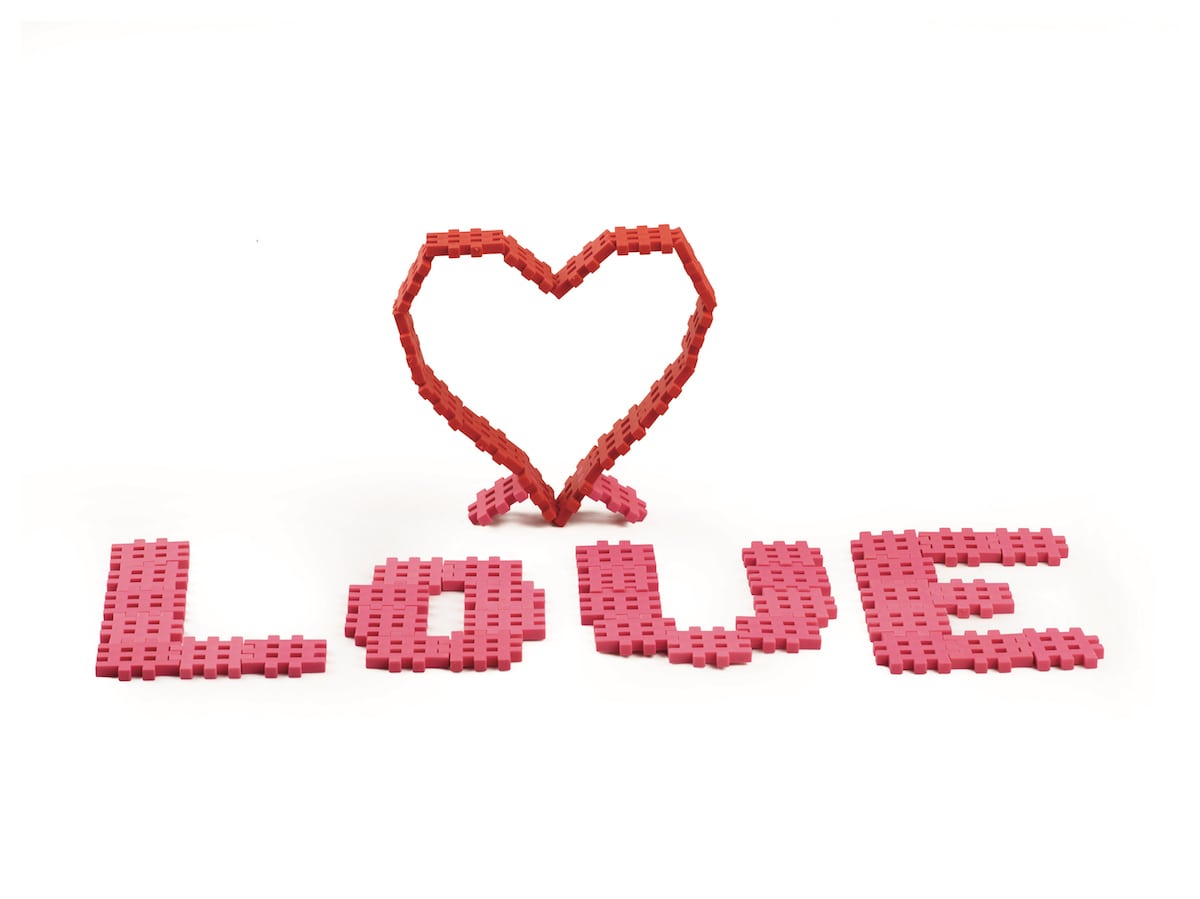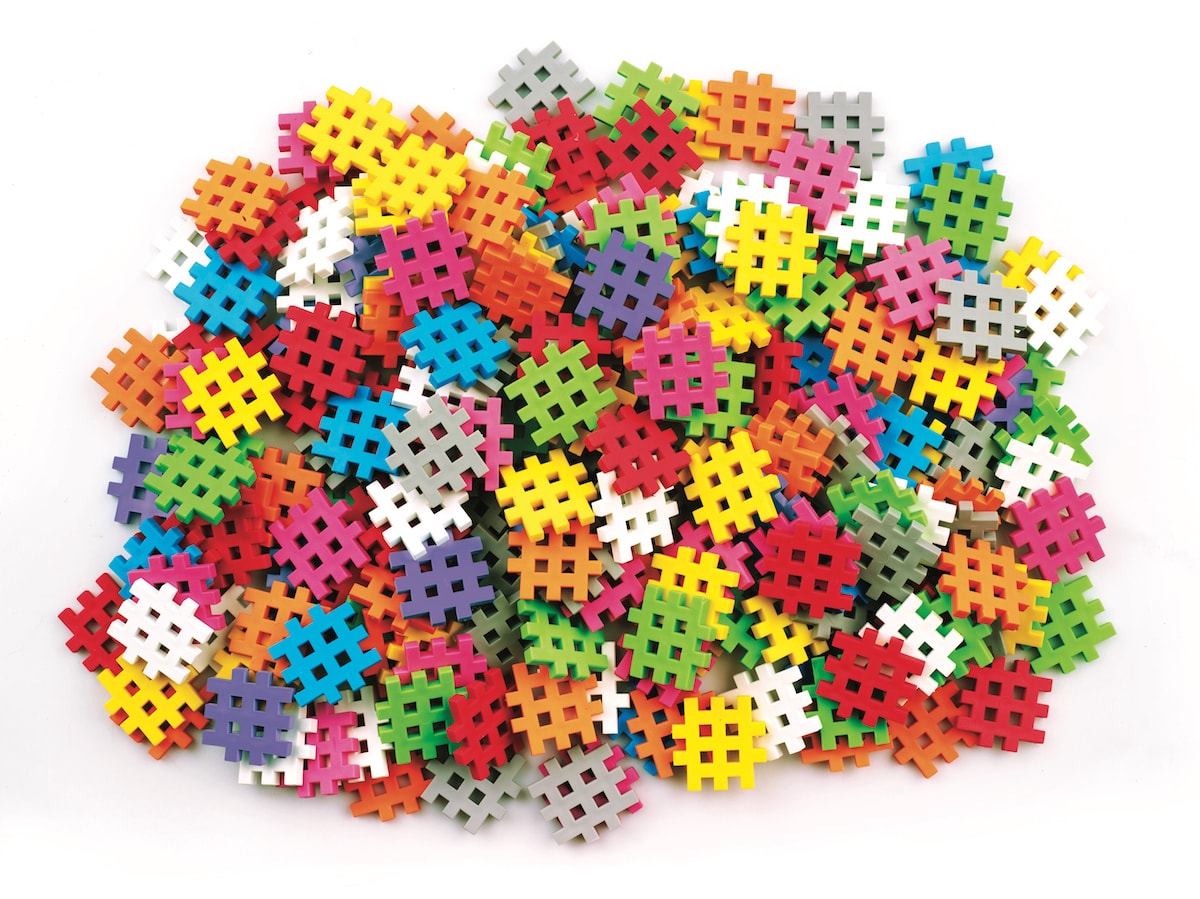 UWAGA: Zestaw nie pozwala na zbudowanie wszyskich konstrukcji jednocześnie. Kolory klocków w zestawie mogą różnić się od przedstawionych na instrukcjach.

Budowanie z klocków uczy dzieci logicznego myślenia, cierpliwości i wytrwałości w dążeniu do celu.
Dodatkowo rozwija wyobraźnię przestrzenną i rozwija motorykę.
Z tego zestawu na pewno ucieszą się 5 i 6-latki. Ten zestaw edukacyjny charakteryzuje się tym, że jego elementy wykonane są z elastycznego, łatwo wyginającego się materiału, podobnego do gumy. Klocki nie mają żadnych ostrych krawędzi, więc są całkowicie bezpieczne dla dzieci. Do zestawu zostało dołączone 28 rozwijających kart pracy oraz książeczka z omówieniem. Znajdziesz w niej wiele inspiracji, w jaki sposób jeszcze wykorzystać te klocki. Do zestawu edukacyjnego zostało również dodane kolorowe pudełeczko, w którym możesz przechowywać klocki na co dzień. W zestawie znajduje się aż 500 elementów, co daje bardzo wiele możliwości konstrukcyjnych. Zabawa klockami z tego zestaw pozwala pobudzać wyobraźnię przestrzenną u dziecka oraz rozwinąć jego motorykę i koordynację ruchową. Zabawa zestawem edukacyjnym - Klocki Mini Waffle 500 EDU to przede wszystkim doskonała rozrywka.
Dlaczego warto mieć ten zestaw?W zestawie znajdują się pomniejszone elementy, które bardzo łatwo się ze sobą łączą. W dodatku ten mniejszy rozmiar elementów sprawia, że zestaw klocków o wiele łatwiej jest zabrać ze sobą na wyjazd, niż zestawy z poprzednich serii. Elementy można z łatwością wyginać. Klocki edukacyjne są ciche w czasie zabawy.