Magic LCD tablets
Magic LCD displays - stimulate children's imagination!
Children love to spend time "stuck" to the tablet. Is there any advice to distract them from them? It's a good idea to buy your toddler a magic LCD screen. What is that? Can it replace the tablet? In a way, yes. Thanks to it, a toddler can learn to draw and write, and at the same time will have a lot of fun. On this non-electronic tablet, he can draw whatever he wants. The use of this toy has a positive effect on the child's manual development. It also improves motor coordination. The toddler also learns the pincer grip. This will make it easier for him to keep up with his writing at school. On the other hand, if you already have a school-age child, the magic LCDs will be appropriate for taking notes or counting on them. The toys are powered by a battery that lasts up to two years, but can be replaced later. They are perfect toys for a 3-year-old !
A magic disappearance for your child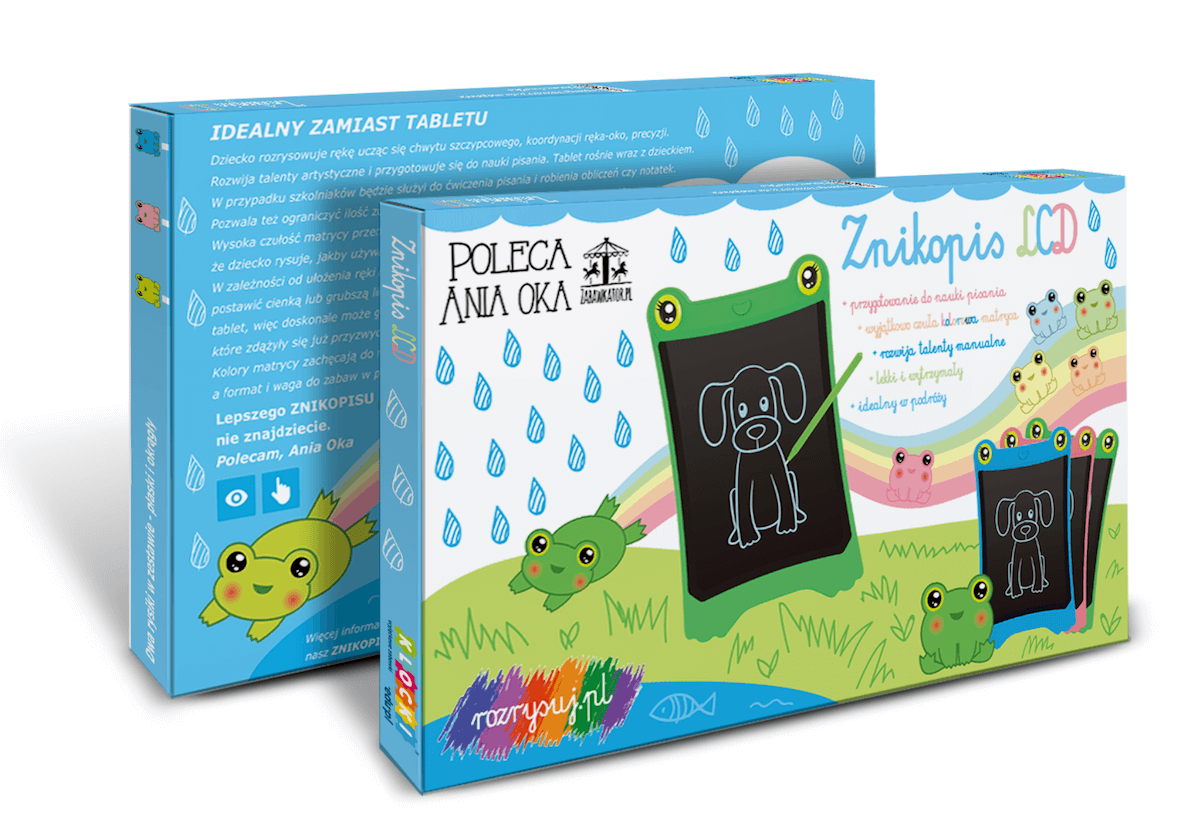 The magic LCD displays have a touch-sensitive screen. Thanks to this, you can easily draw both a thicker and thinner line on them. These toys allow your child to increase their creativity and develop artistic skills. He can draw whatever he wants on our LCD scanners. A failed picture can be immediately erased and forgotten, and the fun can start all over again. This device is eco-friendly because when using it, you don't use tons of paper, like when you draw in a regular notebook. Magic LCD displays are the perfect toys for younger children. These are educational toys intended for children over 3 years of age.
You will not find a better DESCRIPTION .
I recommend, Ania Oka

| trudkator.pl
-10%
2,27 EUR2,04 EUR
-7%
22,82 EUR21,22 EUR

-7%
22,82 EUR21,22 EUR